Products
TATPROF solutions allow to realize the most challenging ideas of architects
Windows, doors MP-65 with thermobreak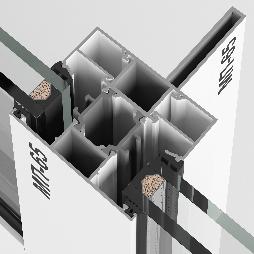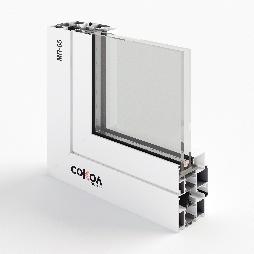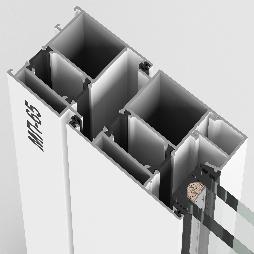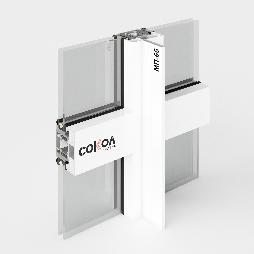 Transparent designs of MP-65 series
are assembled using modern angular and T-shaped connectors that allow assembly of the structure angle with screws maintaining at the same time the possibility of using an angle-crimping machine. T-shaped connection of profiles is carried out by turning of the latches in the connectors used.
Technical characteristics:
• profile "depth" is 65 mm;
• filling thickness from 24 to 44 mm;
• thermal bridge width: in windows — 27 mm; in doors — 20 mm;
• three options of the frame, impost and window casements in terms of framing characteristics;
• fitting slot — Europaz V.01;
• three sealing circuits of casements.
These series are designed to create stained glass windows with fixing both to the opening, and in the hinge, entrance units, window package and doors. The system provides opening elements with a swivel, tilt and tilt-open type of opening. Door packages are made with swing type opening. Swing door casements can be performed with sequential opening. The structures can be built in the stained-glass windows
MP-50
and
MP-40
.
Download documents
