Products
TATPROF solutions allow to realize the most challenging ideas of architects
EK-640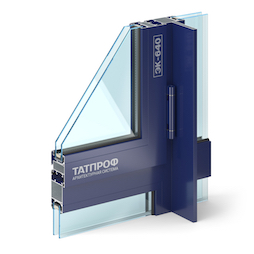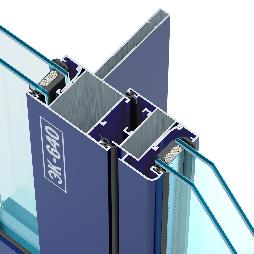 Structure Application
Enclosure structures EK-640 series are designed for glazing of unheated dwelling and public buildings and serve to protect against external atmospheric influences: rain, wind, noise, dust and improve heat insulation inside buildings.
Design options
The range of EK-640 series allows performing three types of structures: window package with installation on a parapet, hinged transparent structures and also hinged transparent constructions going over the plane of floor slab. In all design versions, it is possible to use two types of opening: swing or sliding casements. Sliding casements save space in a glazed room, while swinging ones increase the flow of fresh air and is easier to operate.
Advantages
installation of glazing is carried out from the inside of the building, therefore, it is not necessary to install scaffolds and dismantle the entire facade in order to repair a separate structure;
components are installed from inside the building and have adjustments in three planes;
filling thickness from 3 mm to 24 mm(double-glass pane);
technical characteristics of pillar profiles and cross-bars allow to choose the optimal design solution;
any angle rotation relative to the vertical plane of the facade;
drainage system guarantees the rainwater removing through the drainage holes;
special upper and bottom limiters for the sliding casements movement do not allow the casement to come out during strong wind blowing or accidental formation of ice on the runners.
Download documents
